Travel to Nicaragua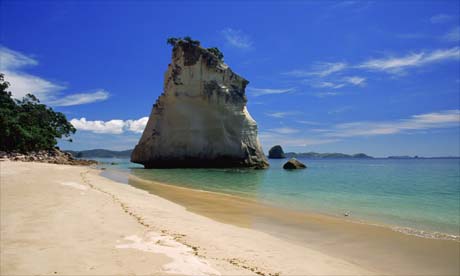 When it comes to tourism, Nicaragua is still in an early stage of discovery, yet it is a country with as much to offer as any country in Latin America: sweeping rainforests busy with wildlife, top surfing beaches, active volcanoes, and misty, jaw-dropping vistas over one of the strangest and most beautiful lakes in the world, Lake Nicaragua.

The scuba diving and snorkeling off both Nicaragua's coasts is enjoyable, especially around the Corn Islands. Nicaragua's Little Corn Island is largely unspoiled, absent of cars or high-rise resorts. As a result, Scuba diving remains sensational - rated a 9 out of 10 by National Geographic. The island's reef offers a variety of unique diving adventures, from caves and caverns to shark encounters, and virtually every reef fish is classified as Tropical Caribbean.
The inland also offers diving possibilities: the Lago de Nicaragua is home to a unique variety of freshwater bull shark that swims up the San Juan River from the Caribbean.